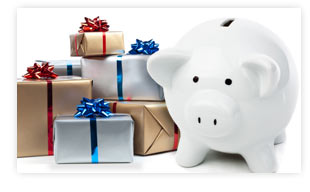 Prevent A Holiday Spending Hangover

November 26, 2010

Black Friday spending should never lead to black marks on your credit report. That's why Farm Bureau Bank feels it's important to kick off the busiest shopping season with some useful money management tips.
The holidays are much more enjoyable when expenses don't indicate deeper debt. Keep the spending in check and you'll be sure to enjoy the season without suffering any financial hangovers.
Farm Bureau Bank wishes you a very happy holiday season!
MORE NEWS