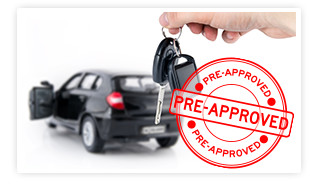 Perks to a Pre-Approved Vehicle Loan

Sept 01, 2016
Planning on purchasing a new or used vehicle at a dealership? When searching for a new car timing can be everything. Some say it's best to buy at the end of the month and others say anytime during the week. Because timing is so important, it's a good idea to get pre-approved on a vehicle loan before stepping foot in a dealership and locking-in a deal.
Applying for a pre-approval can help you shop with confidence. A sales person who knows you have a check in hand may be more interested in cutting a deal on the spot.
Perks to a pre-approval are:
Knowing and understanding your interest rate before shopping
The ability to set a realistic budget based on the approval
Gives you negotiating power
Simplifies the dealer experience
If you're in the market to purchase a new or used vehicle, get pre-approved before you begin looking for the vehicle of your dreams. Farm Bureau Bank is here to help! For more information, or to apply contact 1-800-492-3276 or visit www.farmbureaubank.com/vehicleloans.
MORE NEWS