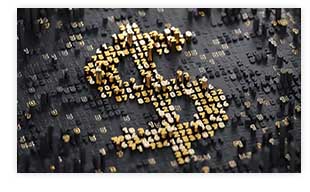 Benefits of a Money Market Account

February 16, 2018
Everyone knows they should be saving money and growing their funds. We know bumps in the road come along and you need to access to those funds. Learn how our Money Market Account (MMA) is a great option to deposit and grow your money while maintaining access to it for emergency situations.
Higher interest rates with no monthly account fee

We made our MMA competitive by offering a higher interest rate so you can earn as much as possible. Plus, we took it one step further by offering this account without charging a monthly maintenance account fee. With us, you don't have to pay to earn more.


Funds accessibility

You've heard it before and you'll hear it again, "save for a rainy day." We take life's unexpected expenses into consideration and give you an ATM card and offer free transfers. When you need your money, have peace of mind knowing you can get your hands on it without incurring a fee.


FDIC-insured

We understand you want to make sure your money is safe. With FDIC insurance, you can confidently deposit money into your account knowing it's protected, plus the interest you've earned is protected, too.


2018 Money Market Account Payout Program

Now is the time to earn even more! Throughout 2018, earn an extra 1% back on your increased annual average daily balance. Both existing and new accountholders can take advantage of this program!


Ready to earn more this year? Click here to view details and information, and apply for a Money Market Account with Farm Bureau Bank!
MORE NEWS