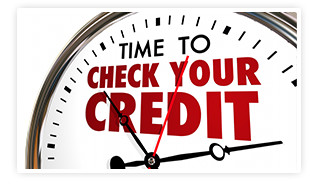 Checking your Credit Report Matters

Nov 04, 2016
Have you checked your credit report this year? Experts recommend that you review your credit at least once every 12 months to ensure all the information is correct. Whether you're applying for a vehicle loan, mortgage or looking for a new career, your credit report is important and viewed by many different people. According to the Federal Reserve System, your credit report is a record of your credit history which includes your:
Identity
Existing credit
Public record
Inquiries about you (a list of companies or people who recently requested a copy of your report).
Plus, one of the best ways to protect yourself from fraud or identity theft is to know what's on your official credit report. Your credit report has sensitive personal information and it's important to make sure all information found is accurate. Learn what's on your credit report and take advantage of your one free credit report annually by visiting the Annual Credit Report website.
For more information on Credit Reporting click here or call a Farm Bureau Bank Customer Care Representative at 1.800.492.3276.
MORE NEWS