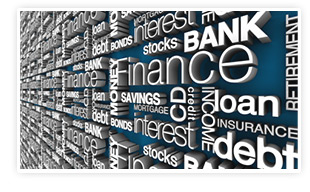 Newsroom

This section contains Farm Bureau Bank press releases, important events and announcements. Find out about all the new and exciting things happening.

The news releases listed are current as of the dates posted.
Building your Credit after Graduation
Congratulations graduate! You are now ready to enter the next phase in your life, which includes financial management skills....

Advantages of Investing in a Money Market Account
It's never too early or too late to start investing in a Farm Bureau Bank Money Market Account! A Money Market Account offers the liquidity you need....

Why open a Health Savings Account?
A Health Savings Account (HSA) is a tax-favored account in which funds can be deposited to pay for qualified medical expenses....

New Year, New Goals, New You!
Now that the holidays have past, it's time to look forward and create some New Year goals. Most people focus on losing weight or going to the gym, but why not target....

3 Tips to Avoid Online Holiday Scams
The holidays are finally here. It's time for good food, family, friends and...shopping! Most people today, want to shop without the hassle of....

Checking your Credit Report Matters
Have you checked your credit report this year? Experts recommend that you review your credit at least once every 12 months....

Checking on the Go
Farm Bureau Bank's Performance Checking is an ideal account that's customized to suit your personal banking needs....

Perks to a Pre-Approved Vehicle Loan
Planning on purchasing a new or used vehicle at a dealership? When searching for a new car timing can be everything....

Best time to invest in a CD
Depending on your financial goals, now may be the best time to invest in a Certificate of Deposit (CD)....

Tips on How to Protect Your Identity While Traveling
Traveling this year? There are plenty of things to remember when taking a trip away from home. Remembering your passport....